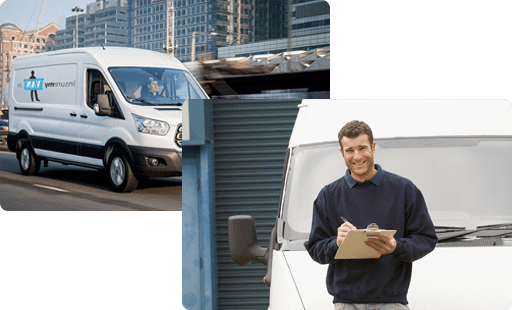 Save money on business and courier van fleet insurance with the help of a provider that knows the market. Finding the best value for money can seem like a tough ask, but when you're honest and discuss a flexible, tailored policy for your company the benefits can be huge.
Insure Fleet works to provide van fleet insurance deals that are easy to manage and cost effective. If your company has more than one van on the books then you can save a lot of money by grouping all vehicles under a single policy. If you've already got a package, find out how we can beat it.
Van Fleet Insurance Benefits
Building a business up can mean adding vehicles at different times and often leaves you with more individual policies to look after, varied renewal dates to worry about and higher premiums. By searching out insurance for a fleet of vans, you can get everything from a single supplier with discounted premiums.
The major benefit of van fleet insurance is that you can minimise hassle and paperwork in a manner that is time efficient and cost effective. Working off one policy simplifies everything and can often make things a lot more flexible as you deal with a provider that works for your entire fleet.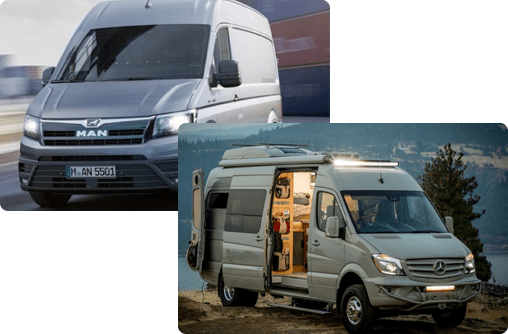 What Can Impact Van Fleet Insurance Quotes?
No two businesses run the same, so van fleet insurance quotes will differ from one company to the next. There are, however, certain factors that will make a difference to your package. These include:
What type of van fleet insurance cover do you need? From covering liabilities in third party only protection to comprehensive cover, the options are there.
How many extras do you need? Things like van breakdown cover and windscreen protection can be omitted to lower premiums in some circumstances.
How many vans do you need to cover? 
What purposes do these vans serve?
What is the make and mileage of your vehicles?
Do you have clean drivers and training programmes?
What security technology do your vans have and where are they stored at night?
All of these questions will give you a solid foundation for getting the right van fleet insurance quotes. Remember that sometimes it is about the value to your business than the actual cost of a policy. Get us working on a quote for you by filling in the form.