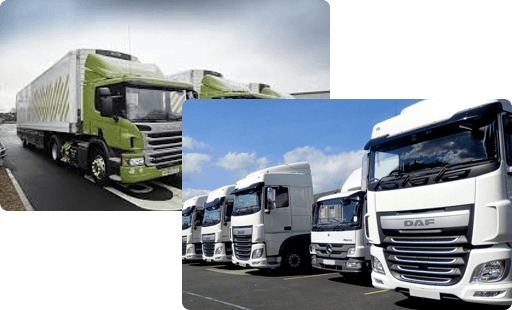 Need lorry fleet insurance for your haulage company? Keeping your vehicles protected is integral to running your business successfully; trading legally and providing the service you want to clients. Reduce the time and hassle it takes finding insurance for a fleet of lorries with one policy to incorporate all your trucks.
Insure Fleet will help you save money with a lorry fleet insurance quote tailored to your circumstances. Every fleet is unique, so find the level of cover you need with the help of our experts to tick all of your requirements. Whether you still have time before renewal or are looking to get sorted quickly, you need to look for the best value across this competitive market.
Secure Insurance For Your Fleet of Lorries
There are a number of benefits to getting fleet insurance for lorries. These range from easier management and administration to getting a time efficient solution for your business. The value of these things is topped off with the fact that using a single tailored policy for all of your vehicles is also extremely cost effective. With Insure Fleet, you can get specialist insurance for a fleet of lorries that covers every vehicle under one contract regardless of make and mileage. No matter what type of cover you are looking for, the benefits of lorry fleet insurance are obvious.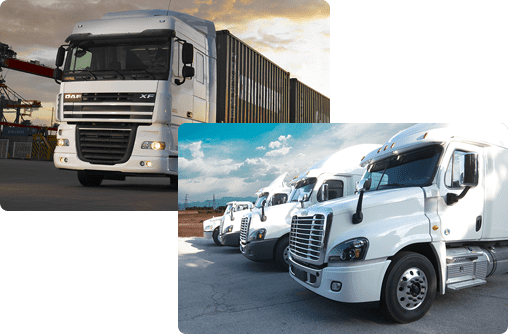 What Impacts Lorry Fleet Insurance Quotes?
External events and previous driving records are the two main things that can higher your premiums. From an increase in crime in your area to drivers with penalty points and excessive claims, things can sway on a number of factors when it comes to HGV fleet insurance. That is why we work with you to find out how to get the best deal for the business you run.
Talk to us to get tips and advice on how your quote can be lowered. We can conclude whether or not you need those optional extras, how your vehicles are viewed from an insurer's point of view, how driver training programmes can lower premiums and the difference the right security, like trackers, alarms and safe storage, makes to a lorry fleet insurance quote.
Get on the right road today by speaking to one of our experts. Simply fill in the quick and easy form to get us started in finding the perfect deal for your company.